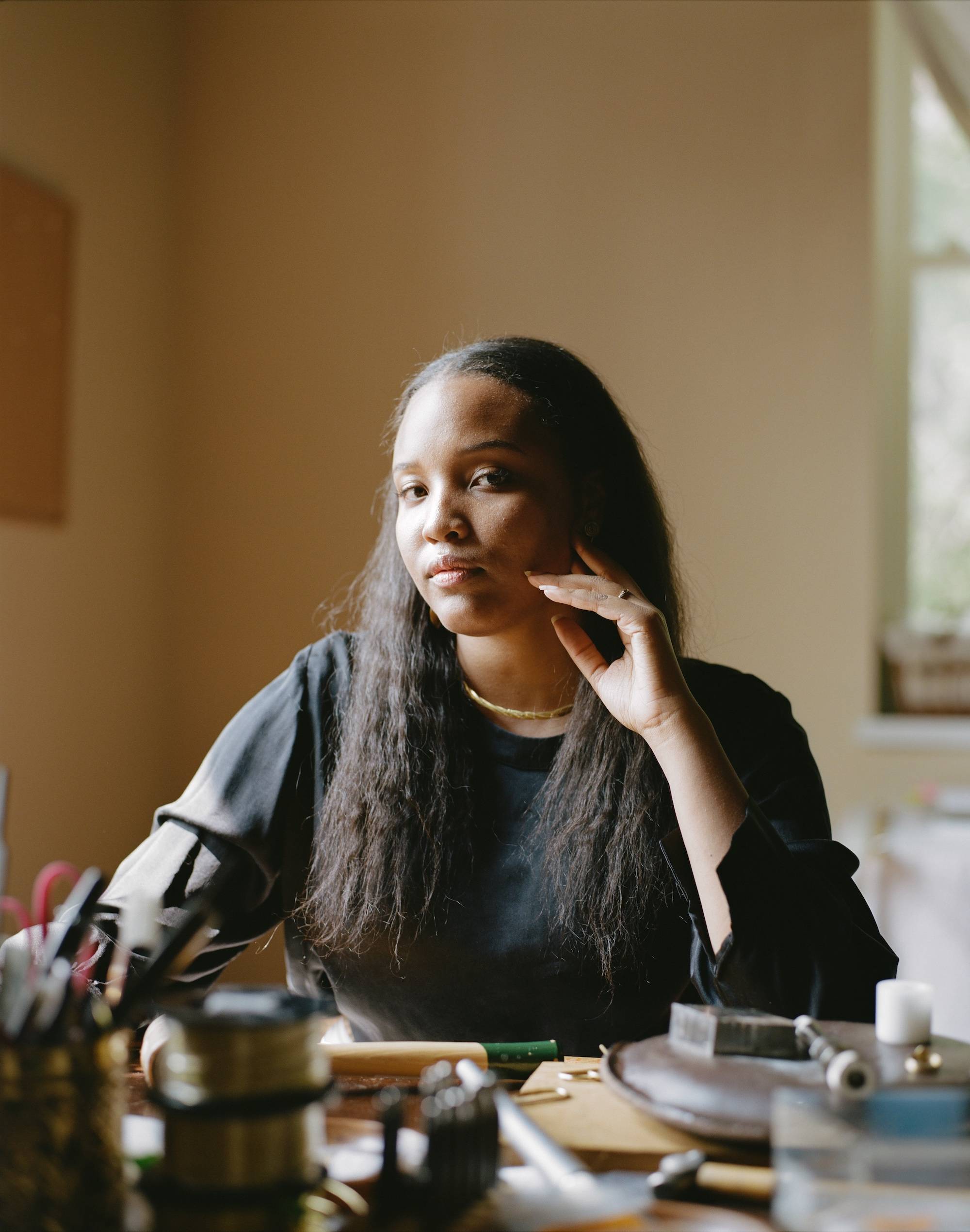 "I want women to feel at home with Mahnal. A space of sanctuary. As I design, my hope is to connect a part of my spirit and other women's in a way that creates a bond. A bond of commonality in learning to be gentle with ourselves as we grow from who we were to who we will to become.
I started designing as a way to express and share my passions in life after studying design at the Institute of Art in Chicago. I was inspired to explore jewelry as a medium of expression after the transition of my father in 2014. I launched Mahnal full-time in 2018 in my home town of St. Louis, where I continue my mission to inspire and adorn."

Mahnal is a collection of contemporary brass jewelry designed to inspire intentional living. Each piece is imbued with a characteristic or attribute serving as a prompt for contemplation. They're created to unearth, activate and refine the secret of God lying within.
Mahnal's mission is to bring function and purpose to beauty through design and intention. Every piece of jewelry is a reflection to the wearer of her own beauty. A reminder to carry and nurture her own atmosphere. As she walks through the world, nothing can infiltrate that barrier without invitation. When she looks down and remembers her jewelry, it reinforces and preserves her atmosphere.
"Your beauty is the entry to God and this is jewelry for the journey."
- Shayba