A Mindful Wardrobe
A big part of what I try to do with Mahnal is encourage intentional living. It's a phrase I'm often repeating and using, but I've found that conceptualizing just how that integrates into a daily practice can be tricky. So, I decided to work with the stylist, personal shopper, and owner of Mindful Closet, Dacy Gillespie.
Dacy helps women create a framework for their style to build wardrobes that serve them. I decided to shadow Dacy for a day visiting locally-owned businesses to learn how she helps clients bring mindfulness into their lives through their wardrobes, but also into her own lifestyle.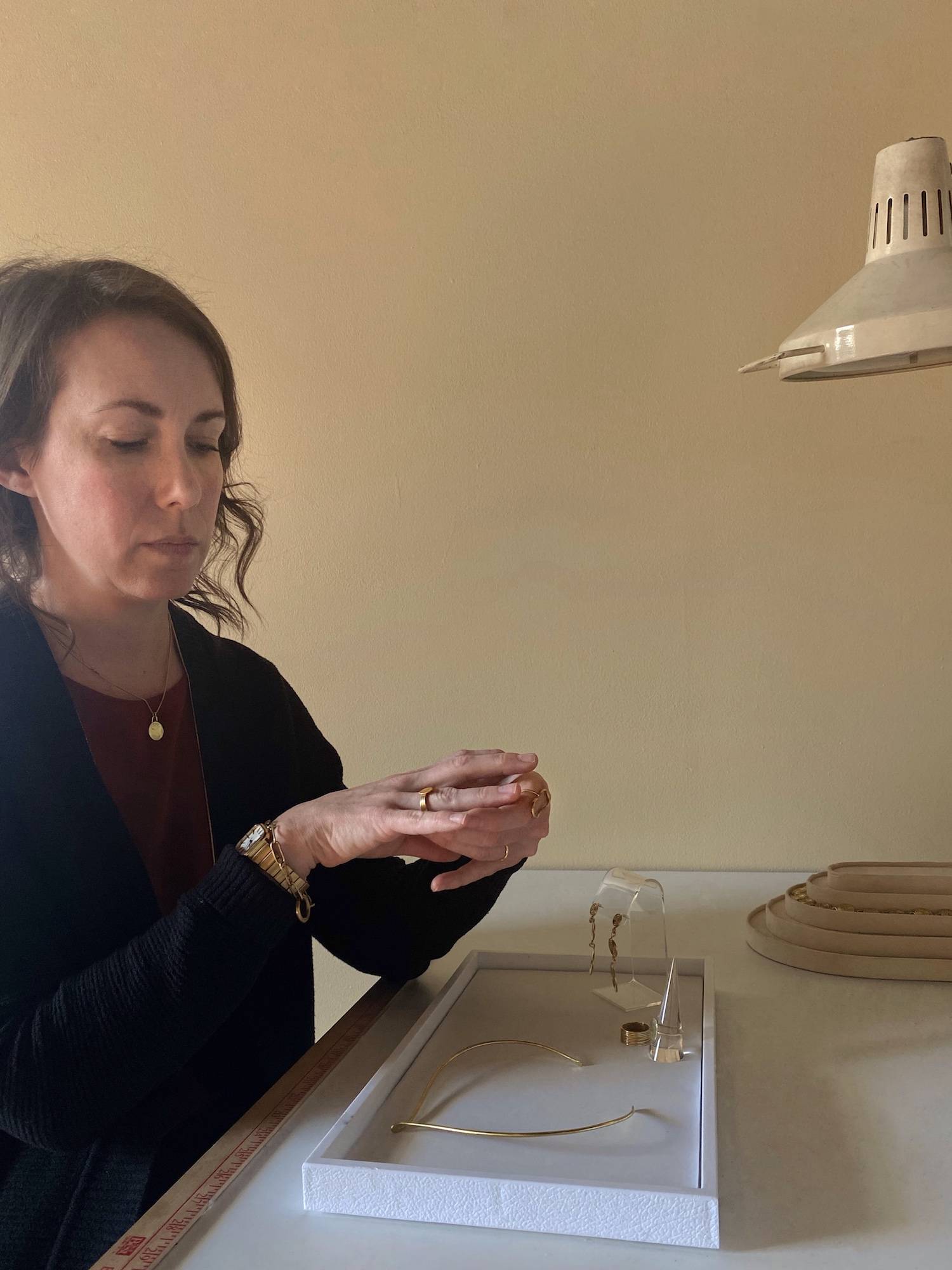 Dacy and I started our day together by meeting at Mahnal's studio. We took our time looking at pieces for her to pull and I got to share with her some of the stories behind pieces like the Yvonne Ring. Dacy shared what she looks for in jewelry shopping for herself and her clients.
"Jewelry is such a personal thing. I want clients to be drawn to a piece emotionally. For myself, I look for pieces that will go with almost everything else I already own, so that I can effortlessly throw it on anytime. We all live our lives at such a fast pace these days. I want to help my clients slow down and take the time they need to make thoughtful decisions about what they wear by paying attention to how they feel in their clothes."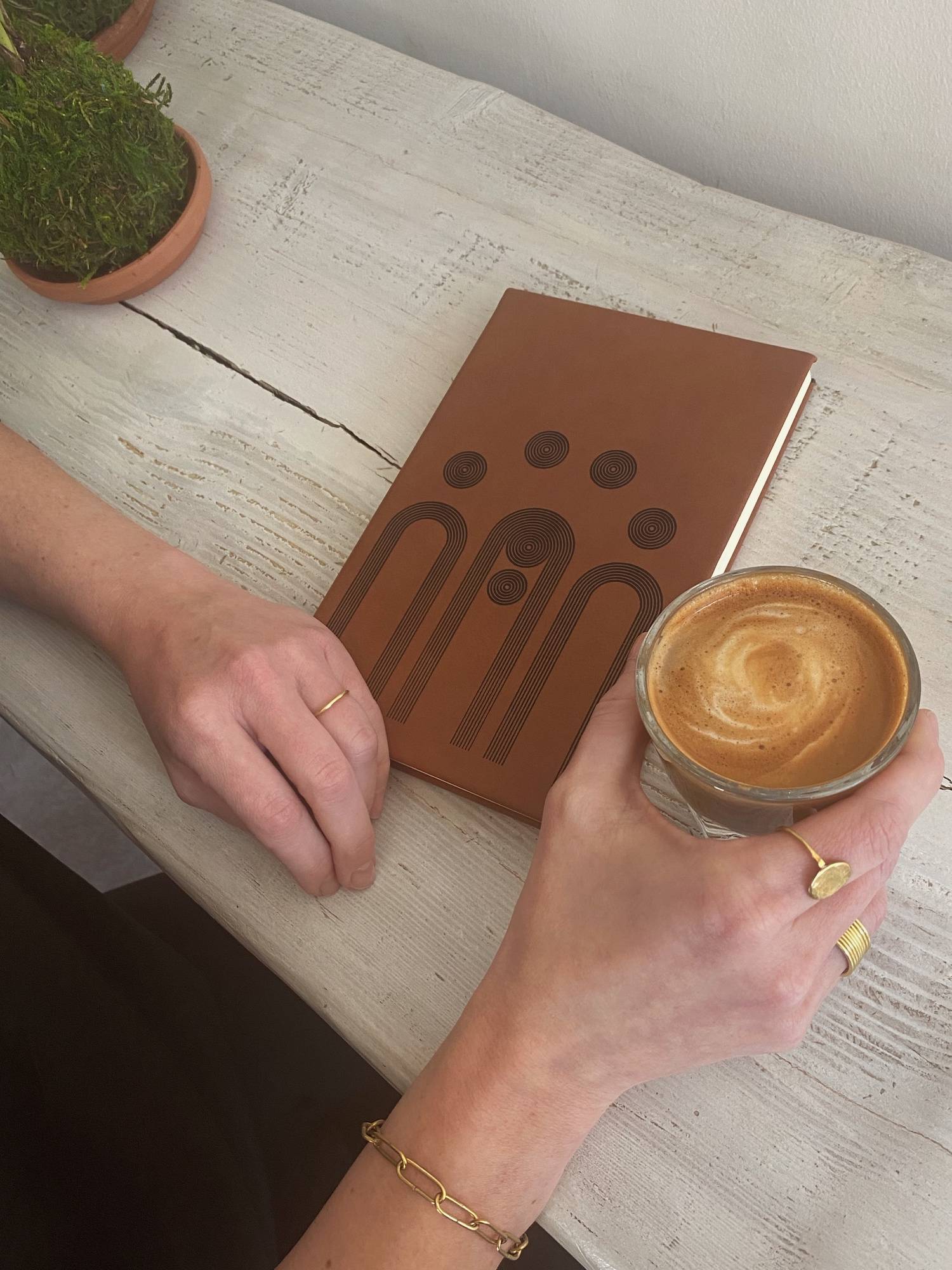 After leaving the studio, I went on a quick errand run with Dacy to Descendant. Descendant is a locally-owned retail shop with a beautifully curated selection of artisanal goods and clothing by vintage and independant brands. (It also happens to be one of my favorite places!) We were there to pick up a lovely leather-bound journal Dacy had reserved to use in her downtime for personal reflection, capturing thoughts, and taking client notes.
"I'm a very visual person, and I don't take in information well if I just hear it. I have to write it down for it to really sink in. A few years ago I started using the bullet journal process and I love that I can keep all my notes, lists, and calendars in one place. Writing things down forces you to stop and think. For me, it's also a place to collect thoughts so that I don't have anxiety trying to remember everything!
Everyone takes in information differently, but I always recommend that clients collect inspiration for their wardrobes. Defining your style is the first step to creating a wardrobe you love, and that often starts with visual inspiration."

Now it was time for the really fun stuff... Dacy and I headed next for Seta in Shaw. Seta is actually the combination of three businesses under one roof- Route, LoKey Designs, and Oh Hey Aim. They've joined forces to create this really cool (and gorgeous) concept shop where literally everything you see, from decor on down to clothing is for sale. I had a hard time not doing a little shopping of my own, but alas we were there on a specific mission. Dacy thumbed through the racks of secondhand clothing to source for a client.
"I always keep my client's lifestyle, aesthetic style, and goals in mind when shopping for them. It doesn't matter if I see something that looks cool, if it's not their style, they won't wear it, and it will be wasted effort. If you're doing this on your own, do the same thing for yourself. Define your style and the real needs you have in your wardrobe, and have them written down (on paper or in your phone) when shopping to avoid getting distracted by all the shiny objects. "
After sourcing and pulling items for clients, Dacy was ready to break open her journal to round out the day with last thoughts, some notes, and general reflection. Our last stop was Fiddlehead Fern Cafe. The atmosphere was so open and calming, I could definitely see myself visiting again to sit with my notebook and one of their amazing loaded toasts. For this visit however, Dacy grabbed a simple coffee and we found a quiet corner for her to work.
"We often don't take the time we need for things to settle. When you're making any kind of mindset shift, as my clients often are, it takes time for those ideas to settle in your body. Change isn't immediate, it's gradual. I'm trying to get back into a daily habit of journaling and reflection, but I'll admit, it's hard with two little ones at home. I usually have to get out of the house to find the mental space to do so!
After my initial session with a client, I sent them extensive notes from our time together. I give them a few key words to help them stay focused on the style they're envisioning, remind them of habits I've observed, document their lifestyle and clothing preferences, and most importantly, I create a customized shopping list for them. I check back a few days later to see how it's all feeling for them."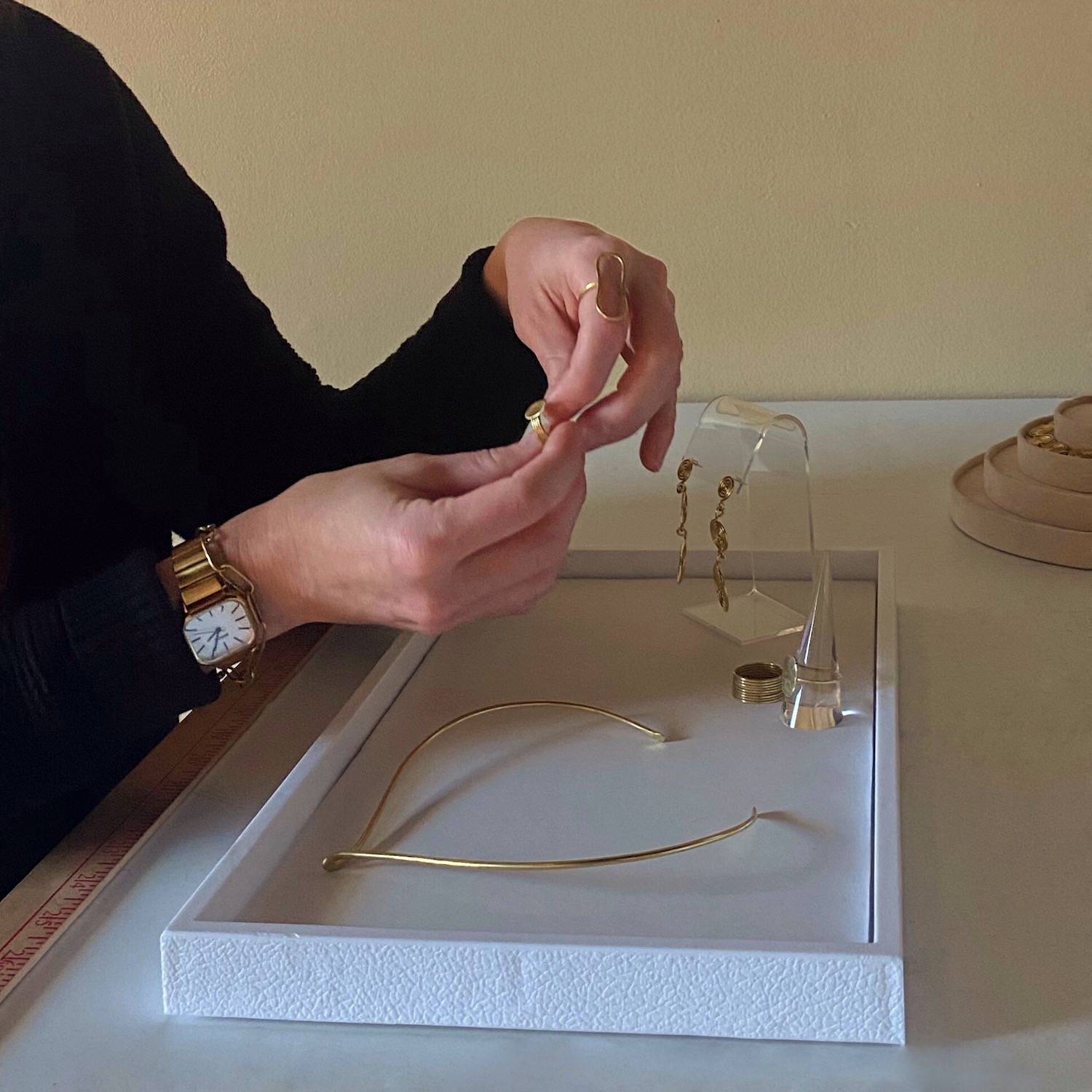 By the end of my day with Dacy, I realized that there was so much more to being intentional and mindful in my lifestyle than even I had considered before. This day was about mindfulness and sharing real examples of how we can apply these concepts in our lives. What I didn't bargain for however, was that Dacy: The Stylist was actually Dacy: The Therapist...
I'm speaking in the context of what we wear, but it actually reaches down deeper. Intentional for me were considerations about the stories behind brands, how ethical an item is, and sustainability. Of course those are absolutely important and played a role in Dacy's selections today. But what I also learned from Dacy is the piece I hadn't (and I'm willing to bet a lot of us probably haven't) spent much time contemplating and that's mindfulness. The adornments we are drawn to express the values and beliefs that we hold about ourselves. These beliefs can be limiting or liberating and interestingly we are often expressing these things while unaware. That's where Dacy swoops in to not only help style and curate a wardrobe for our changing tastes and bodies, but our minds.
So, I've gotten a little homework from Dacy (finally, homework that includes shopping!)- for very specific items of course. However, my hope is that after reading this you'll walk away with a little homework for yourself and some new ways of thinking about how to be not only intentional in your wardrobe, but mindful as well.

"Thank you so much for hanging out with me for the day, Shayba! Your jewelry is an inspiration and a timeless addition to my own wardrobe. If anyone is feeling overwhelmed with their wardrobe, I'd love for them to check out my email guide to creating a capsule wardrobe. You don't have to get rid of anything, but it's an exercise in how dressing with fewer items can bring a sense of calm to your mornings."